In Digital's Top Picks of Productivity Tools & Apps for 2021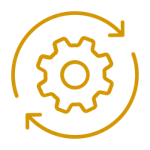 At a Glance...
Whether you're WFH, back in the office, studying for exams or pursuing a creative interest online, it can always be a challenge to maintain productivity and avoid distractions. Luckily there's a number of tools to help you keep on track, and so we've rounded up a few of our favourites here at In Digital – check them out and let us know what you think.
As the future of work continues to evolve, with more and more companies adopting a hybrid model to allow employees to move between their home and office, its as important as ever to ensure productivity levels remain high, wherever you may be.
So how can we ensure we get work done, integrate with colleagues again and balance this with our personal lives? There's certainly no one-size-fits all, so here's the tools and apps that some of the team here at In Digital team are currently using to stay on-top of to-do lists and workloads:
The mainstay tool of kanban collaboration functions really well as a personal to-do list, project log, event planner and note taking device. Trello's cross-device functionality is very handy for impromptu notetaking, ensuring you're never stuck without a way to jot down new ideas as they pop into your head.
I recommend starting with the 'Ultimate To-Do List' template and adapting this to suit your needs. Absolutely perfect if, like me, your memory is less Rain Man and more Finding Dory.
Grammarly is useful for anything and everything, whether you want to quickly brush up on your grammar or feel like you need a second pair of eyes to look over something. It is amazing how many errors you'll notice you're making when you start using Grammarly. I find that all the features are pretty essential not just for your work emails and copywriting, but also in everyday life.
With its browser extension that can integrate with Chrome, Safari, Firefox, and Edge, it makes applying Grammarly to everyday work incredibly easy. At the moment, I use the fully functioning free version of the tool and find that this satisfies all the basic requirements. Having said that, I often feel tempted to subscribe to the premium version that offers even more features such as suggestions for tone or sentence structure which is designed to be the equivalent of a personal proof reader.
Sometimes when working I have a meeting-free hour where I just need to get some bits done and catch up on requests, but it's often the case that in these moments I get the most distracted. In these situations Forest is a life saver.
Forest is an app where you plant trees to stay focused for a set time period, and if you leave the app, your tree then dies. Not only does it increases productivity, it also has an environmental benefit, as by earning and saving in-app coins you can plant a real tree – so far they've planted over 1 million and counting.
As one of the fasted rising tech companies within the pandemic-induced lockdown, Slack has undoubtedly proved it's worth. On the business side of things I believe Slack is invaluable to teams; it encourages collaboration, facilitates communication and acts an a super efficient means of messaging.
On a personal note,  I appreciate the immediacy available with slack. You can @ teammates to get their attention, even referring back to a previous message using the search function, give someone a quick call, filter channels to find shared documents and files and much more. 
Kaspersky Password Manager – Freddie Carruthers
There have been countless anecdotes of Bitcoin-millionaires, namely stories of those who had bought the coin when it was just $1. However, the most extraordinary might just be that of Stefan Thomas – a German-born programmer who has amassed a $220 million fortune, but has forgotten the password to his wallet… if only he'd saved it in a password manager!
Whilst I don't have a fortune locked away, too often have I found myself without access to an account. At least, I did before I started using Kaspersky Password Manager. It works across all your devices to save, and auto-generate, passwords so you don't have to remember them and save on time. What's more, it will scan the web to see if your account has been compromised. It's a great bit of kit and one I'd thoroughly recommend.
Old-fashioned pen and paper – Jordan Belli
The 'productivity tool' I use daily is trustworthy sticky notes and the old-fashioned notepad. Having a to-do list for the day/week which stays up to date is easy and comes as second nature – adding an additional digital planning and organisational tool wouldn't add much benefit to myself, personally!
In terms of prioritising tasks, I cover this off in three areas; 1) urgency, 2) importance of the output (for the client) and then lastly 3) effort. By sticking to those three areas, I ensure all tasks get ticked off for the week, on time and at the highest quality.
Ready to improve your performance?
Reach out to one of our team to learn more about our services and how we can help your business thrive.