Inside Digital Marketing: January 2023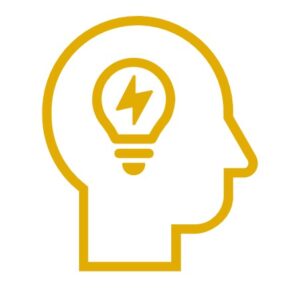 At a Glance...
January was a month dominated by discussions on AI and Twitter – two highly divisive topics set to continue making the news in 2023.
At In Digital, every Friday we hold a Newsroom; an opportunity to share all the latest news and developments in Digital Marketing and beyond from the week. This year, we've decided to compile the key pieces of news from each week into a monthly wrap-up.
In January, we spoke a lot about AI…
Twitter Lifting Advertisement Bans
Firstly, Twitter is lifting its 2019 ad ban on political ads, in a move that gets Twitter closer to its competitors in the space (Facebook and Google). Twitter initially banned political ads after facing widespread criticism for allowing misinformation to spread amongst the platform, and also restricted ads related to social causes, another area where Twitter is lifting its ban. They said:
"We believe that cause-based advertising can facilitate public conversation around important topics. Today, we're relaxing our ads policy for cause-based ads in the US. We also plan to expand the political advertising we permit in the coming weeks.
Moving forward, we will align our advertising policy with that of TV and other media outlets. As with all policy changes, we will first ensure that our approach to reviewing and approving content protects people on Twitter. We'll share more details as this work progresses."
The AI Race: Microsoft vs Google
Launched in November 2022, Microsoft's ChatGPT has been making headlines for its innovative application of AI technology for public consumption. It's clear such applications are going to be a key part of the company's future and as a result, Google has inevitably thrown its hat in the ring with their own take on the function via DeepMind's Sparrow.
At their core, the programmes are chatbots using AI technology to mimic normal human conversation. However, its possibilities and uses seem endless: everything from basic answers, to essays, sheet music, and even poetry.
For In Digital and other performance marketers, this race could have huge implications for Paid Search, with the two biggest platforms becoming increasingly AI-based in their approach. There are rumours that Microsoft will integrate ChatGPT into search results and then later begin automating integral ad components like copy with this tool. No doubt, if this direction is followed, Google, who is increasingly pushing for automation on its platforms, will follow suit.
We'll be keeping a close eye on how this area develops in the coming months.
Google has launched four new updated AI tools, providing smoother online shopping experiences for customers, and assisting retailers with in-store inventory management:
1. A personalized search and browsing experience for ecommerce sites.
The AI system behind this new tool can identify customers' preferences by analysing their behaviour, such as the items they view, add to their cart, and purchase.
Adopting a new strategy, using historical data to improve how products are sorted. This can increase relevance, accuracy, and chances of a sale.
3. An AI-driven product recommendation system.
Page-level Optimisation, a new Google Cloud feature, allows sites to determine product recommendations to display to a shopper dynamically – theoretically increasing user engagement and, ultimately, sales.
4. A tool that uses machine learning to arrange products on websites.
Finally, Google also launched an AI solution to help retailers better manage inventory, identifying products of all types at scale based solely on visual and text features. The tool translates data into actionable insights that can improve placement opportunities by product availability. This ensures increased visibility of the current inventory, whilst helping to identify where restocks are required.
Ready to improve your performance?
Reach out to one of our team to learn more about our services and how we can help your business thrive.