Inside Digital Marketing: February 2023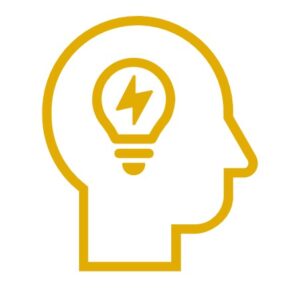 At a Glance...
Google throws a curveball with keywords and transparency,  TikTok's controversial Secret Heating exposed by Forbes, and Elon Musk continues to be inconsistent.
Our weekly Newsrooms were busy last month, with big stories from usual suspects Google, TikTok & Twitter.
Google Ads Keyword Update
Lately, it's been unusual for an update from Google involving Keywords to be positive for most marketers, however in February they surprised us.
Negative keywords are an invaluable tool for Paid Search advertisers; helping them exclude irrelevant and often costly search queries from their campaigns. Google Ads have now introduced account-level negative keywords worldwide, giving brands more control over their ad placements. From Account Settings, you can add keywords to exclude traffic from all Search and Shopping campaigns, and the Search and Shopping portion of Performance Max. Previously, advertisers were forced to make keyword changes in each individual campaign. The new update allows for much greater efficiency when implementing keyword lists, saving time and effort and reducing the chances of human error. We no longer have to duplicate negative keyword lists across vast amounts of campaigns!
While concerns over reduced control in campaigns have arisen, especially in relation to Performance Max, applying negative keywords at account level can ensure further brand safety and ad relevance. This should result in higher-quality traffic and a better return on investment. Finally, in doing so they have implicitly confirmed that a strong negative keyword strategy is the way to best optimise PPC accounts in 2023 – an encouraging sign for the future of Search.
Google (slightly) increasing control and transparency for Performance Max campaigns
Performance Max campaigns officially launched 16 months ago, featuring case studies to support their effectiveness and quotes to convince us all of the no brainer nature of these campaigns. However, it didn't quite go that way, and the more traditionalist marketers have so far been skeptical of a campaign type that gives very little information and room for control, meaning this has been a (the) topic of contention within our marketing niche ever since the launch.
Google now appears to be reacting to this and opening up to marketers' feedback. In quick succession last month they released – or announced – a bunch of – more or less – interesting additions. On top of account level negatives and campaign-level brand exclusions, they've announced Performance Max testing vs other campaign types, which should allow marketers to quantify uplifts within their accounts to review the efficacy of these campaigns – something that case studies have failed to accomplish. The additional insights at asset group level should provide something more actionable optimisation insights. 
This is probably just the start of an increase in transparency and – perhaps – control over some aspects of Performance Max campaigns, which are here to stay and are inexorably going to represent the future of Paid Search activity.
Google is always a hot topic at IN Digital, so follow us across LinkedIn, Twitter and Instagram for more.
TikTok Secret Heating and new boosting capabilities
TikTok has introduced a few new targeting and boosting features to accompany their existing promotion options. These features enable advertisers to apply new location targeting options, drive users back to within their own profiles and or drive users to their inboxes.
The most recent changes follow an expose by Forbes on the Secret Heating button that TikTok has been using to override the platform algorithm. This controversial in-house tool enables  TikTok to more prominently feature content, raising concerns over 'creator favouritism' and the possibility of TikTok insidiously aligning this to suit their agenda – fiscal or otherwise. Such investigations have brought TikTok ads under scrutiny of the Committee on Foreign Investment in the United States, with talks underway to clarify the use of the Secret Heating button.
At a time when governing bodies are considering full-scale bans of the platform, this sort of controversy is the last thing TikTok needs.
Twitter Launches Reply Thread Ads
On the 3rd of February, Elon Musk announced a new ad revenue sharing scheme whereby content creators will be rewarded for ads shown within their reply threads. The move proved rather controversial, to both creators and followers.
Since ad revenue would only be shared with Twitter Blue accounts, creators who are reluctant to subscribe to this feature see it as a mere attempt to sweeten the pill. Twitter has also not been transparent on how this revenue will be distributed; they have not disclosed any more details around the process nor rough estimations of the remuneration that creators can expect.
On the user side, many also see this as a move towards more intrusive advertising on the platform. Alongside Musk's promise earlier this year to 'take steps' towards reducing the amount of advertising, the ad revenue scheme comes off as inconsistent at best…
Ready to improve your performance?
Reach out to one of our team to learn more about our services and how we can help your business thrive.