Inside Digital Marketing: April 2023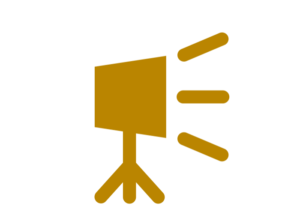 At a Glance...
Meta throws its hat in the AI ring, TikTok controversy continues, and Twitter is clutching at straws.
Digital Marketing news in April featured the usual suspects. But for once, we haven't covered Google, thanks to our colleague Pierre: read more on Google's new Transparency Center here. 
AI proves too irresistible for Meta, whilst under scrutiny from The EU. The US's war on TikTok continues. And Elon Musk tightens Twitter's revenue model.
Meta jumps on the AI bandwagon
In February, Meta announced that it would establish a new organisation to develop generative AI. Last month, CTO Andrew Bosworth divulged that initially this will be for the benefit of advertisers. 
Meta's first foray into the AI space will debut ad-creating AI powers intended to help advertisers better reach their audiences at a lower cost. 
Bosworth believes that the AI tool will improve advertising effectiveness – partly by communicating with the tool exactly who the target audience is, allowing Meta Ads to use its available data to create ads more likely to resonate with those users. 
Bosworth added "We feel very confident that we are at the very forefront. Quite a few of the techniques that are in large language model development were pioneered by our teams." 
"[I] expect we'll start seeing some of them this year. We just created a new team, the generative AI team, a couple of months ago; they are very busy. It's probably the area that I'm spending the most time in, as well as Mark Zuckerberg." 
The tool is expected to debut before December 2023 and is alleged to have the capacity to generate both copy and creative ad components. However, the pricing model for this remains unclear. It is suspected that this will be paid for on a per campaign basis, operating as an opt-in feature. 
Potential

US ban continues to loom over

Tik

T

ok

 
Whether you're a user, advertiser or creator, the potential ban of TikTok in the US could have a significant impact. The speculation follows concerns from the Biden administration that TikTok poses a potential threat to national security due to its ties with the Chinese government. They want ByteDance, the platform's Chinese-owned parent company, to either sell to a US-owned company or face a possible ban. The Trump administration had previously tried to ban the app, but their efforts failed due to court rulings. 
TikTok has proposed an alternative option in which ByteDance retain their ownership while US operations are run entirely by Oracle, a Texas-based tech giant. This would help alleviate privacy concerns as US data would be stored on its own servers and the content being circulated would be monitored.  
Despite TikTok's attempts to prove its value, highlighting examples wherein they've bolstered US businesses and the economy, the ban is already being rolled out. Montana legislature has been the first to take action, passing a bill to ban TikTok from operating in the state. Whether other states will also take action is unclear, with numerous roadblocks and logistical issues needing to be ironed out before the app can be completely banned from US phones. However, with strong backing from Biden, it may not be long before fines are imposed on app stores that allow TikTok to be downloaded. 
Regrets for Elon, but the show must go on
In Twitter news, Elon Musk admitted during an interview with the BBC that he only followed through with the acquisition of the social media platform because he was forced to do so. In the same week, further updates to Twitter Blue were announced, with Blue users now able to post tweets of 10,000 characters, removing the need for Notes, with the added ability to utilise formatting options such as bold and italics, which Twitter hope will provide more creative opportunities. 
In perhaps an effort to make up for lost revenue, Musk announced that advertisers will need to sign up to Twitter Blue or Verification for Organisations to run ads from the platform. This will set advertisers back by $8 per month for Twitter Blue or $1,000 per month for Verification, although brands already spending 'in excess of $1,000 per month' will be given gold checkmarks automatically. Verification for Organisations provides additional protections for advertisers, with 'impersonation defense' which will supposedly ensure that accounts are monitored for changes and flagged if impersonation is detected, and premium customer support. Advertisers who opt for Twitter Blue only, remain at risk of impersonation, since Twitter Blue can be bought by anyone, there's no checking process involved and someone else can easily register your brand name. 
Ready to improve your performance?
Reach out to one of our team to learn more about our services and how we can help your business thrive.