An Advertiser's Guide To Short-Form Video Apps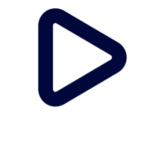 At a Glance...
TikTok, Reels, Spotlight, Shorts – the list goes on for names of social media platforms rushing to unveil short-form video option. But what do they all have in common? How do they differ? Find out more in our latest blog.
Short-form videos are the new norm. As consumer attention spans shorten, so does the material they are met with, resulting in ultra-personalised, bite-size pieces of video content straight on their mobile device. It's a trend that's now almost ubiquitous amongst social media platforms, in what seems like a constant battle of the brands to keep up with and challenge the trailblazer video app, TikTok. With the 'shorts' digital trend comes an ever-growing opportunity for advertisers to drive brand – both engagement and ROI, so let's dive into the key players' marketing opportunities for 2023.
When it comes to video-first content platforms, it's hard to imagine a world before the phenomenon that is TikTok. Launched in 2016 by the Chinese tech giant ByteDance, TikTok has skyrocketed in popularity; it's been downloaded over 3 billion times, it's forecast to hit 1.8 billion users by the end of 2022, and is set to achieve almost 150% revenue growth in the last year alone. The platform has evolved over the years, primarily used for lip syncing and dancing videos, creators can now monetize videos, even make a living from the platform via the Creator Fund. On the other hand, it's also grown into a gold mine for brands and marketers alike worldwide. And the golden ticket for marketers? User-generated content. On engagement metrics reported to score 22% higher than TikTok branded videos, 32% higher than Facebook ads and 46% higher than traditional ads, UGC presents a cost-efficient way for brands to tap into the authenticity of the platform. From competitions and contests to reviews and instructional videos, there's numerous angles one can take. And with TikTok Influencers and in-platform Spark Ads at an advertiser's disposal, it's easy to see how ad revenue has ballooned over the years, as businesses large and small, agencies and creators all achieve remarkable results.
Whilst video advertising is by no means new to Meta, the launch of Instagram Reels in 2019 marked a significant move by the platform into the world of shorts. A coincidence? There's no denying that Reels and Reels Ads show a remarkable resemblance to TikTok. And Reels are popular for the same obvious reasons – short, catchy videos that offer a full-screen, immersive and entertaining way for users to watch and for brands to portray their product – tapping into a Gen Z audience, in particular. If Instagram Reels ads aren't already in your digital media mix, check out their comprehensive 23-page guide for marketers on how to make them work for you.
Snapchat, another major social platform targeted at Gen-Z, has also adopted the vertically scrollable stream trend. The app consciously builds its product around the younger demographic, reaching 75% of millennials and Gen Z today. Snapchat's Spotlight marks an important step, much like both TikTok & Instagram, in allowing creators to earn as they post, whilst keeping the community element at the forefront. Just like standard Snaps, these video ads enable brands to communicate their message via short, catchy shots. Currently Collection Ads & Story ads are available as full-screen, shoppable ads that appear between stories and in the discover section. However, CEO Evan Spiegel revealed earlier this year that the next key business step is testing ads on Spotlight, it's very own TikTok competitor, recognising the power of short-form video to help boost revenue at a much-needed time for the company.
Another extremely important milestone in the history of shorts comes from another social media giant, YouTube, who officially introduced YouTube Shorts globally to its video sharing website in July 2021 after various beta tests in India & the US. To the delight of marketers, the platform then rolled out the ability to advertise in between Shorts earlier this year, in May 2022. This is now a placement widely available for Video Action & App campaigns to be shown on. Unlike traditional, long-standing long-form ads, Shorts have a new appeal for creators and consumers alike. Successful creators such as Kallmekris have praised the strength of the short-form video content when it comes to bringing new people into a community whilst being able to earn money. In Q3 2022, YouTube Shorts were said to already be generating 30 billion daily views globally (x4 more than last year), proving to Google that this advertising initiative offers a valuable chance to compete with the likes on TikTok, whilst importantly earning revenue. For advertisers building ads themselves, the good news is that it's the same process as if you're creating a Video action campaign in Google Ads, just the briefs and production of the assets themselves that require a new way of thinking.
So, what do all these platforms have in common? To put it simply, to make short-form videos work, it's about shifting a mindset away from the traditional product-first approach and towards personalisation to the audience you want to reach. It's got to be snappy – and those first few seconds really count to capture audience attention. The vast majority of the new era shorts-consumers are watching on mobile, so video ads should always be portrait-oriented to optimise for full screen. And most importantly, shorts should never just be a shortened version of a longer video. The beauty of the format is that it's a truly unique, digestible bite of content that gets users hooked – so have fun with it, be authentic and forget about being polished to perfection.
Kate Lindars, Performance Manager
Ready to improve your performance?
Reach out to one of our team to learn more about our services and how we can help your business thrive.