Google Goes Gung-Ho on AI – Google Marketing Live 2023 Summary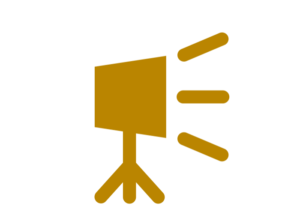 At a Glance...
Google Marketing Live 2023 contained a host of fresh Google Ads product announcements, most of which have one thing in common: AI. Some say Google's laser-focus on AI solutions limited the scope of the event amidst questions around the post-cookie future and the sunsetting of Universal Analytics in July. Others suggested that Google is band-wagoning on AI to push an ongoing automation agenda. 
What is clear is that digital advertisers are going to have a suite of new features to integrate and play with during the summer of 2023.
In May, Google hosted 'Google Marketing Live', its annual conference wherein they outline the years initiatives and releases most pertinent to marketeers and advertisers. 
Depending on your persuasion, GML 2023 was either: 
A timely follow up to the previous weeks Google I/O, demonstrating how Google plans to integrate ads and AI. 

 
Or…  
2. A self-applauding AI pitch that failed to address fundamental questions on the future of certain match types, the apparent limitations of GA4 and solutions for the post-cookie future.
Those fortunate enough to attend the event highlighted that breakout sessions attempted to answer some of the concerns raised by the latter, but neither the recordings nor write-ups of these have been released publicly.  
But Google's laser-focus on the AI bandwagon was clear. Whilst the company lost the first-mover advantage to OpenAI (ChatGPT), the growing ubiquity of AI solutions is a gift-horse for Google Ads' push towards automation – and not one that they are looking in the mouth as they launch a host of new products and features.  
Search Generative Experience (SGE)
In an unsubtle move to compete with OpenAI, Google is releasing an AI-powered, narrative driven chat feature directly into Google Search. In what may well represent the biggest ever shift to Google's core product proposition, this new beta feature shifts the tone of search away from the transactional (I.e. 2-3 keyword terms and quick identification of need) towards the conversational (I.e. longer search queries and the ability to enhance the original search with follow-up questions).  
This led to questions abounding about the role of advertising within and around the new feature. Google used GML2023 to clarify that initially, ads will feature in dedicated spots above and below the SGE (which itself will be an easily identifiable, standalone feature within Search). Google did indicate that it would move to testing ads within the SGE conversation responses, and that these ads would be "clearly labelled as 'sponsored' using bold, black text".  
Broad Match Campaigns and Contextual Ad Copy
Google also introduced an expansion of the capabilities of Broad match: Broad match campaigns wherein the broad match keywords are
defined at campaign level.
Furthermore, rather than requiring advertisers to write their own ad copy, these campaigns will offer contextual, AI-generated ad headlines based on assets provided by the advertisers and the landing page URL.  
This is arguably an expansion of Dynamic Search Ads, which Google introduced way back in 2011, the core difference being the enhanced ability for the AI to generate headlines based on user search term context.  
For example (one which is highly relevant to me just as the UK finally enters summer), a search such as :
 "Sun protection for pale gingers"  
Might return a headline such as: "Protect your sensitive, pale skin from the sun"  
Performance Max is getting artistic
In a similar vein, Google are now powering up Performance Max with generative creative asset capabilities. This will include headlines, descriptions, images, video and audio assets – all of which will only be available via Performance Max campaign types. 
These assets will be created based on both landing page content and a provided description of the products USP's, whilst also combining Google's bank of available stock assets. The company were quick to emphasise that advertisers maintain complete control over the approval, editing and removal of these assets, all of which can be performed within the platform.  
The feature will also provide recommendations for additional asset variations over time, as the campaign learns and (presumably) as the tool becomes increasingly sophisticated and – hopefully – aware of trends.  
Responding to criticism that Google Ads is 'too difficult for the average user', Google are releasing an AI-driven assistant chatbot into the platform. The chatbot assistant can create new campaigns from scratch based on conversational inputs and direction from the advertiser.    
Google hopes the tool will encourage more small businesses to pursue advertising by removing the barriers to entry. Meanwhile Google hopes that existing advertisers will embrace the assistant as a time-saving device. However, it is highly unlikely that the tool will provide optimisation insights for existing campaigns in its current guise, massively limiting the likelihood of widespread adoption amongst existing advertisers.  
And finally, Google announced that they will be releasing two new video-driven campaign types: Video Views and Demand Gen.  
Firstly, Video Views campaigns will maximise impressions by combining formats across Youtube including skippable in-stream, in-stream, in-feed and Shorts. Google promises that this new campaign type will drive 40% more views than existing, in-stream, skippable CPV campaigns.  
Secondly, Demand Gen video campaigns will help to drive action across placements including Shorts, Youtube In-stream and In-feed, Discover and even Gmail.   
The main difference? Demand Gen includes a customisable CTA, which Google is presumably confident will be enough to sufficiently differentiate the two offerings. This does mean that Demand Gen ads will still require the core conversion action to take place onsite, rather than providing a platform specific lead capture.  
So… what does all of this mean?
With all this fancy AI tech mere months away, what is the future for Paid Media consultants? Is the industry dying? Will performance marketing go the way of the plague doctor, the chimney sweep and the streetlamp-lighter?  
I don't see this string of announcements as AI 'coming for our jobs', but it is reasonable to suggest that it may change the way we operate. Until now, PPC positions have focussed primarily – if not entirely – on the act of media buying. It's possible that this will become a negligible factor over the next 5-10 years, as platforms become increasingly reliant on the information available onsite to define keyword and audience targeting, to generate ad copy and to drive results.  
The Paid Media consultant would still fit into this equation, but less importance could be placed on the act of media buying. Instead, we could be forced to adapt into onsite specialisations, with our expertise shifting into understanding how to create AI friendly website structures and content.  
Overall, Google Marketing Live 2023 was, with its laser-focus on AI, quite limited in scope. But it may well prove to one of the most important.  
Thanks for reading! Got a question or comment about Google Marketing Live 2023? Feel free to reach out to me on LinkedIn.
Nathan Drew

, Performance Marketing Manager
Ready to improve your performance?
Reach out to one of our team to learn more about our services and how we can help your business thrive.