A Comprehensive Guide to CM Creative Hosting & DV360 Campaign Activation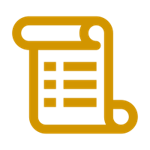 At a Glance...
In our last blog post we had an introduction to DV360 & CM360 – what each of Google's marketing tools does, the elements they're made up of and how they connect. This time we'll be talking about how to set your first campaign up on DV360 using assets from CM – so stay put and keep reading to become a pro in no time.
The first step in creating a DV360 campaign with Campaign Manager (CM) assets is uploading the assets to CM. But hold on, before doing so we need to create the campaigns, placements, and ads to categorise those assets, and here's how that's done.
Open Campaign Manager and head to the desired advertiser – this will take you to the campaign level
Click on "New" to create a new campaign
Name the campaign
Select the date range of the campaign (this can be amended at a later stage)

Before and after the start and end dates, only "Default web apps / Default in stream ads" will be served

The landing page is set at campaign level

Ideally, you would apply UTMs at this level

Floodlight lookback window takes the default of the advertiser, but it can be overridden
Save
Remember, all settings can still be changed later.
At campaign level, hit "New", and either do a batch upload, or select the creative type you wish to upload
For a batch upload:

Select "Batch Upload"
Select "Creative Assets" and upload the desired files

If uploading rich media ads, you will need to upload a backup standard creative of each of the rich media ads dimensions – for example, if uploading a 300×250 and 320×480 HTML5 ads, you will also need to upload 300×250 and 320×480 jpg/png ads

By default, the ads will take the name of the files uploaded
Save

For individual uploads:

Select the creative type desired
Name the creative
Hit "Add assets" and upload desired assets

In the case of rich media creatives, you will also have to upload the backup creative

If the creative has not been given a name yet, it will take the name of the file uploaded
Save
Outside of the placement's dates, the default web ad will be showing
For the purpose of serving ads on DV360, we will be creating "Standard Ad"

"Click Trackers" are used to record clicks on content, creatives, or text that is otherwise not hosted on Campaign Manager
"Tracking Ads" serve a similar purpose, but also records impressions

At campaign level, hit "New" and select "Standard"
Name your ad, a best practice is to include the dimensions in the ad name
Scroll down to "Creative assignments" and select the creatives to assign to the ad

You can assign more than a single creative, and they will be shown according to the rotation setting set at ad level
For a sequential rotation, you can set the order of the creatives at ad level
Once in a campaign, hit "New" and select "Placement"
Select the site on which the ads will be shared with (usually, only a single site will be present by advertiser)
Name your placement, and select the "Compatibility" (format)

For "Display", you'll have to select a "Dimension"
You can select multiple dimensions, but it is best practice to select only one per placement

You can select a placement's start and end date, and if not it will be inherited by default from the campaign-level
By default, the campaign will create a "Default web ad" with a creative that fits its dimensions

You can replace this creative by clicking on the "Default Web Ad" and hit the "Replace default creative" button and select the desired creative
The default creative will serve outside of the campaign's flight dates

Head back to specific ads and assign them to the desired placements

Only the placement that match the dimensions of the creatives of the ads should be showing
With the set up now complete in Campaign Manager, let's look at the process of creating a campaign in DV360, and how to import CM assets into DV360. 
In DV360, navigate to the desired advertiser
Select "New Campaign"
Name the campaign and set your goals and details

It is generally best practice to keep the naming consistent across DV360 and CM to make reporting more consistent

If required, you can tick more than a single asset type in this menu
You'll have the option to set your budget here, where you can also choose to set a phasing to the budget

Otherwise, the budget is set at IO (insertion order) level

Select your campaigns settings and targeting
Note that brand safety also ensure that your ads are shown in a "safe" context, although it does limit the delivery of your ads
For prospecting, it is a good idea to set keywords that are relevant to your products or service in the "keywords field" of the campaign creation user interface

This will deliver ads in contexts that are relevant to your products

As we have already set landing pages at campaign level in CM, these don't need to be added in DV360
Creating the insertion order
In DV360, head to the campaign in which you want to create an insertion order
Hit "New" and select "Insertion Order"
Select "Real-time bidding" and name your insertion order.

As with campaigns, it's best to keep naming convention aligned with CM – a good idea here is to name the insertion order after the CM ads from which it will draw its creatives

Select your pacing, goal and optimization strategy

For the "Flight" options, select "ASAP" for a burst campaign, "Even" for a distributed spend (long term), or "Ahead" for medium-term campaign
The "Daily" option mirrors the "ASAP" and "Even" options

Under targeting you will find a small "Add targeting" option – this is where you can add an audience that you'd like to target

Audiences can be first-party audiences (remarketing), third-party audiences (custom-curated affinity audience), Google audiences (in market/affinity) or any combination of the 3
First-party audiences may take a while to load – it is often quicker to use the filter option to search for the desired audience
In a remarketing effort, it is also best to create a single IO per audience

Save
In the same campaign view that created the IO in, hit "New" and select "Line Item"
Select the type of line item

This needs to match the creative type we will be importing from CM

The line item settings are similar to those of the IO

By default, it inherits all its settings from the IO, though they are not necessarily shown here

Targeting expansion is a way to grow the targeting by "loosening" the targeting

On first-party audiences, it is equivalent to also targeting close lookalikes
To add targeting expansion when modifying the line item, it is necessary to re-add the audience to the line item as a target

Under the budget settings, you will find the option to assign the placements from Campaign Manager
Line item's (or placement's) creatives will then be reviewed before serving
Now we've got everything set up, it's time to turn both of our marketing platforms on. On CM, set your campaign, placement, ads and creative live, and then as soon as the placements have been approved on DV360, set the campaign, item order and line item live. Once you start showing impressions, that's when you know that you've successfully launched your campaign.
If you'd like to find out more about CM & DV360, head over to my last blog post where we looked at the two Google Marketing Platforms, what they're made up of, and how the two interact. I hope this guide has been helpful, and stay tuned for more CM & DV360 tips!
Pierre Daudré-Vignier, Senior Account Manager 
Ready to improve your performance?
Reach out to one of our team to learn more about our services and how we can help your business thrive.