In Digital's Paid Media Marketing Predictions for 2023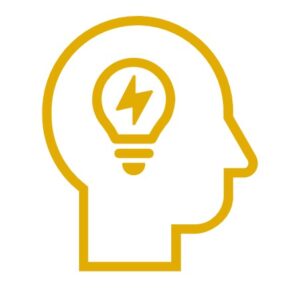 At a Glance...
From AI, automation and better attribution to expanded placement opportunities across games and existing channels, 2023 promises to be an exciting (if somewhat exhausting…) year for digital marketers.
Retention will become a top strategy focus for subscription businesses – Hemadri Negi
The rapid growth in subscription-based adoption observed through COVID is now being flattened by the subsequent effects of both an economic downturn and cost of living pressures. We have entered a retention phase that places driving loyalty at the top of the strategic agenda for subscription businesses.
Acquisition strategy to align with retention in mind – take users through a seamless journey from the first touchpoint. Don't not use a blanket, impersonalised approach. But what does that mean for us as a business?
First party data will be even more important
We should always consider building personalised onsite journeys looking at customer data, e.g. tailored messaging to convert a registered user to a subscriber
Ad revenue in games will increase significantly  – Pierre Daudré-Vignier
Microsoft has made some surprising moves in video game publisher acquisitions. Whilst Microsoft is renowned for the Xbox or some of its legendary games (Age of Empires, Fable), the game publishing aspect of the corporation has never been one of its main revenue drivers. The acquisition of Bethesda or Blizzard does augur a change in that regard – but could it be a move towards turning digital games into ad inventory? Indeed, both these publishers are renowned for their open-world games, some of them already online (World of Warcraft, Elder Scrolls Online) which boast daily active users far higher than those of Meta's Metaverse. Both these games are financed through a user subscription model – so it is not unreasonable to think that Microsoft could be replacing or supplementing the subscription model with an ad-enabled free, or cheaper, subscription – after all, Netflix and Microsoft have already signed a partnership for a similar outcome!  
More opportunities for content creators to monetise – Rebecca Heller
Expansion of subscriptions on social. Twitter, TikTok and Instagram are piloting schemes where users pay directly on the platform they follow creators on for access to more exclusive content. The jury's still out, even those nearly a year into existence, on the success of these pilots, but with so many on the go, each platform will need to adapt and find it's USP in order to standout from its competitors.
For example, Instagram subscriptions – described by Instagram as allowing content creators to build deeper connections and earn recurring monthly income, by offering exclusive content and experiences to their most engaged followers. Subscribers pay a monthly fee to see exclusive content highlighted with a unique purple ring. They also get a subscriber badge next to their name so they can stand out in the comments and DMs. Content creators set their own price points.
Twitter Blue/ Twitter subscriptions – still in beta so only open to certain content creators who are selected to participate in the program. Twitter users pay Twitter to Subscribe. They'll receive access to perks creators include in their offering, such as bonus content and direct interactions. When Subscribers reply to you, you'll see a badge next to their name so it's easier to identify and connect with them.
A drive for accessibility and inclusivity – George Sutton
Accessibility and inclusivity must keep at the centre of what we do as marketers and designers, but even more so next year. We must factor everything, from disabilities we can see (e.g., amputations, Downs Syndrome) to those that are invisible (hard of hearing, dyslexia, ADHD). This means designing creatives that have a clear flow, have easy to read text, sensible colours so the colour-blind don't feel excluded, and ensure any video or sound has captions so everyone can join in the conversation. 
GA4 will be moving to a more data-driven attribution model – Eve Staicu
2023 will see a big shift towards more holistic attribution models. The default attribution settings in Google Ads Analytics 4 are data-driven, in contract to the last-touch based model used by Universal Analytics. This will have a huge impact in the way we assess each channel's contribution to marketing activity. Instead of looking at discrete channel performance, there will be a move towards looking at channels as touch points on different customer journeys.
As Dan Coleman predicts on the 'Keep optimising' podcast, marketing departments will focus less and less on distributing budgets to channels bringing in more last touch revenue and will instead take a step back to see how each touch point plays a role in customer journeys.
An AI explosion – Freddie Carruthers
The number of AI platforms and services has grown exponentially in the past year, with programmes like DALL.E and ChatGPT blowing up in recent months. These deep learnings models can be used to generate almost anything you can imagine, from a piece of code for your website to a comedy sketch. The combination of being able to produce images and copy based on a few inputted words could change the future for digital ad creation. If these features can be combined to create an out of the box solution, with low costs, then this could be great for businesses with lower budgets who are looking to build ad creatives at scale. However, the downside is that it could jeopardise creative agencies, depending on how sophisticated the tools can get…Whether AI will be a help or a hindrance, there's no denying it's going to be big in 2023. 
Social media as the new search engine – Oisín McLoughlin
While rumours have circled about its search function and ongoing product testing, TikTok have declined to comment on the matter, saying it was ''always thinking about new ways to add value to the community and enrich the TikTok experience''. However, The New York Times has reported that TikTok is sampling an original feature that identifies keywords in comments and links to search results for them.
As TikTok has grown exponentially over the years, a certain audience has grown up with the platform and trust the accuracy and credibility of the search function. One caveat to TikTok's search function however is the reliability of information on the platform. TikTok has been criticised in the past for falling behind other platforms in terms of identifying misleading information, especially around the war in Ukraine.
The issue of trust is compounded by the prediction that a greater number of advertisers will come to rely increasingly on influencer marketing. With the number of case studies which positively sing the praises of influencer marketing piling up, combined with the increased accessibility of the influencers themselves (see TikTok marketplace, launched earlier this year) and the vastly improved functionality of branded content collaborations (see spark ads, a TikTok platform function undeniably superior to the equivalent offered by Meta and Twitter), the stage is set for an influencer marketing renaissance. Expect to see fewer ads that look like ads, and more ads that look like influencer organic content. Insidious or Ingenius? Watch this space.
A push for brands to be seen doing good  – Rebecca Heller
In 2023, consumers will expect more socially responsible marketing from brands, calling out those brands paying lip service only to issues they care about (e.g. the environment), users will expect to see brands following through in policies and practices IRL. This holding brands to account, should avoid companies from being too 'preachy' to their loyal audiences.
The backlash against companies seen to be posting about ethical issues but not following through will increase on organic social accounts, but as we repeatedly see, is less likely to overly negatively impact sales.
Ready to improve your performance?
Reach out to one of our team to learn more about our services and how we can help your business thrive.