2020 Vision: Our Digital Marketing Predictions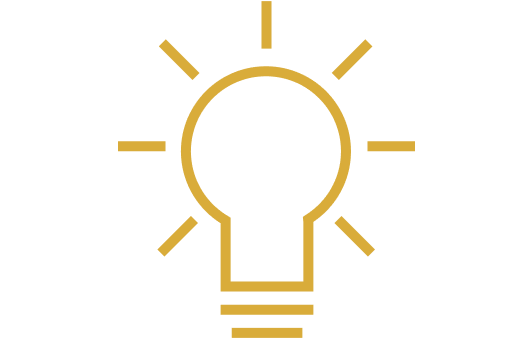 At a Glance...
From brand-building to voice search optimization, from personalization to CompareTheGoogle.com, read In Digital's digital marketing trends for 2020.
The "Twenty-tens" were nothing if not eventful. Rebecca Black gifted with us with the hit song, "Friday", whilst in the digital sphere, social media and smartphone use became ubiquitous. As we pass into a new decade, what does the future hold? More specifically, what digital marketing trends do we at In Digital predict.
Freddie:

Brand building – back with a bang?

The digital sphere has increasingly favoured performance marketing, and it's not hard to see why. Its measurability and optimisation potential twinned with its potential to target the right person, in the right place, at the right time is highly effective at driving bottom-line results.

But is 2020 the year brand-building comes back? For bigger brands that can afford it, it seems so. Speaking at a conference in Manchester, Caroline Beesley – head of digital marketing at The Co-operative Group – noted that "it would be easy to get hooked on performance but there are longer-term gains that need to be had… brand is what people care about". Brand-building will not replace performance marketing, but rather sit effectively on top of it, increasing consumer perceptions of quality and trust that in turn drives bottom-line activity.
Abiola:

 Changes in performance measurement and the embracement of new measurement technology.
With GDPR limitations, increasing security around cookies and Google's latest announcement to decommission 3rd party cookies over the next two years, the future of digital attribution appears to hang in the balance as it becomes increasingly difficult to track users across multiple channels and accurately measure performance.
As a result, businesses will need to restructure their operating model and prepare to embrace new technologies that are being developed to solve the issue of limited targeting. They will also need to reconsider how they calculate and report on measurement, in a world where tracking is more fragmented than ever. This shift in measurement and reporting is likely to be accompanied by the embracement of new technologies as they are introduced to the market. For example, AppsFlyer – the marketing-leading mobile attribution business – just raised a further $210million dollars in their Series D round, primarily investing in reporting and measuring performance in this new world. Google are also increasing their in-house attribution capability and rolling out beta versions new machine learning technology based on sample data and estimations.
Grace:

 Watch where you're tracking; merging programmatic with wearable devices
For most of us, our smart watch has allowed access to daily technology in the most convenient form, becoming an extension of the smartphone. However, for marketers, these wearable devices have exposed an untapped market of opportunities for both data collection and ad display. A 2019 report by Strategy Analytics claims that global smartwatch shipments grew to 44% year-on-year to reach 12 million units in the second quarter of 2019.
There are questions over the regulation of data collection methods, however, wearable devices are already tracking information on user's lifestyle, location and health metrics. Access to this information will strengthen the accuracy of targeting, enabling advertisers to target the right people at the right time, with the most relevant content. One targeting platform 'FitAd' is using this data to help deliver automated promos to Sony and Samsung watch users. They enabled running shoe company Hoka One One to place more relevant ads into the RockMyRun app.
In 2020, the limits of data granularity from wearable technology are unknown, yet it does open exciting opportunities for marketers to track and optimise, based on more accurate user and consumption data.
Ellie:

The Future of Voice & how brand marketing is adapting in 2020 and beyond

With Amazon and Google both committed to a voice led future and 55% of teenagers using voice search daily, we can be sure that forward thinking brands and clients are going to commit to its targeting in 2020, if they haven't already. Brands joining the trend setting giants will be investing more money and energy into growing their voice penetration marketing.

According to ComScore, over 50% of searches in 2020 will be from voice search and Gartner predicts that 30% of all browsing sessions performed will include voice. A rapid growth in voice shopping is predicted to hit between $5bn or more by 2022 according to OC&C Strategy. Grocery shopping already contributes to more than 20% of voice-based orders.

Finding some solutions to pre-empt the move towards optimizing for voice search is key. Solutions like Jetson.ai make it possible for consumers to buy from your website using voice search – regardless of the device. As the market is developing it is important at this stage to create a strategy that can optimise for all the most popular devices including Alexa, Google Home, Google assistant, Siri, Android and Microsoft Cortana.

The market adoption will be driven by how brands develop a relevant strategy to convey their message though a voice assistant, and marketers must consider a smart way to reach a wide range of consumers with voice. How, you may ask?
• Write content in a natural, conversational tone
• Focus less on keywords
• Focus more on semantic search
• Try to work more on user intent
• Provide an answer in a context
• Include longer tail keyword phrases to reach users
• Try to be concise where possible
• Integrate Structured Data in your web pages to help search engines
• Start working with Speakable property in schema.org to provide identification for sections that are suited for audio playback using text-to-speech (TTS)
Tom:

CompareTheGoogle.com?

My big trend for 2020 will be Google continuing to increase their online search offering by the way of an aggregator service across markets such as property and finance.

Over recent years, Google has introduced shopping, flights and hotel comparison. Back in 2018, Google announced testing of a property comparison function, like Zoopla, which did not last long. However, long enough to make a statement of intent. My prediction for 2020 is to see them take this one step further and introduce this sort of functionality but across different markets such as price comparison. What will be intriguing is the weigh up between ad revenue they (Google) generate through aggregators and what the potential revenue via brands direct could be as well as the increased UX.

Having this type of product within the search engine will surely open up the possibilities (ad revenue) for voice search. It's only a matter of time before you'll be able to ask your Google home "what's the cheapest car insurance?" and the result an accurate quote that's available to purchase immediately without any friction or barriers. Brands will want to stay ahead of the curve, so it's probably worth thinking about your strategy if your brand is in this type of market.
Ollie:

Leveraging first party data in walled gardens

Facebook, Google and Amazon are going to continue to innovate and reel marketers into their ecosystems. I think a lot of the most innovative marketing in 2020 will be done by combining 1st party data directly with the data and tools available through these vendors – while DMPs and other 3d party tech vendors will continue to lose significance.

This fragmentation of digital marketing among the big players means businesses need to be ready to manage complex campaigns without being able to rely on tech to seamlessly execute everything for them. It runs counter to the automation and integration narrative of recent years. In fact, this will actually make the job of marketers more important as only the best strategies and processes will deliver effectively across all performance channels.
Alex:

Aligning product, data and marketing effectively

No surprise here, for me the biggest driver of performance in 2020 is about how businesses operate and the agility they have in reacting to trends and opportunities.

We've of course built our operating model around this but regardless of agency (however excellent they might be…) the closer businesses can bring their performance channels to their data, content, product and offers and use that to leverage greater and greater performance, the more effective digital marketing becomes.

I don't think it's a stretch to say that most sizeable brands are operating in the world of optimisations that allow for small improvements in performance, the way to deliver step-changes is through switching up your operating model and bringing marketing and product closer together.
& Lorenzo!

Personalis-exit

Greater personalisation is one – welcomed by most internet users – and two – been constantly seen as a trend for digital advertising since I started to read about next year's trends in marketing. Alas the concern for privacy is stronger than the appetite for personalised ads. Last year's announcement by Mozilla, as well as the latest news on Chrome, are likely to cause some important disruption to current audience targeting capabilities. A rise of higher and perhaps more numerous walled gardens, a further increase in monopolies and a reconfiguration of technologies who made their fortune on 3rd party cookies appear to be the next immediate effects. And for UK based companies targeting European countries: can we assume that after Brexit, data will just keep flowing across the Channel the same way as before? Perhaps these companies will also have to adjust. We'll see what happens after Jan 31st.
Reach out to one of our team to learn more about our services and how we can help your business thrive.