The 10 Commandments for PPC Software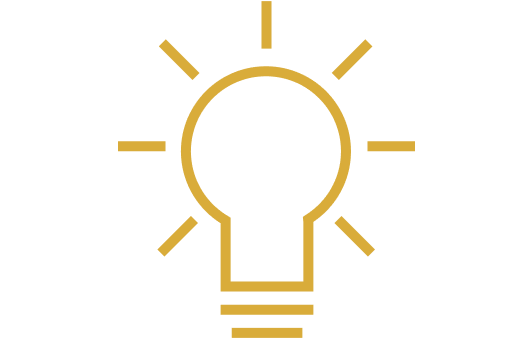 At a Glance...
Lorenzo's guide to choosing the right PPC software:
Perform a cost-benefit analysis
Consider carefully what the software offers, and how this relates to your goals
Look for software that integrates well into your existing set up
Look for an adaptable piece of software
Look for sofware that automizes tasks
Look at what support is offered
Consider the UI and ease of use
Consider cross-channel capabilites
Assess the software's bidding technology
Look at the software's campaign management
Choosing the right digital marketing technology is not an easy task. In all my years spent in paid search, I have conducted multiple tech reviews, RFP's or RFI's, or whatever acronym digital marketers use these days.
The key to finding a solution that is tailored to your company – whether the purpose is to adopt a brand new technology or move away from an unsuitable partnership, perhaps advised by an agency partner – is to review and weigh up the different parameters that will likely impact the overall business.
Here, I've listed my recommendations in order of importance:
1. You shall consider cost
Q: How much do I pay for the tool and what is the cost opportunity?
My final dissertation at University considered going 'beyond GDP' when assessing people's wellbeing. This thesis was written in the wake of the Stiglitz-Sen-Fitoussi report, originally redacted more than ten years ago. I don't want to say I've changed my mind about money, but I've grown bit older and colder and have developed an opinion of wellbeing and happiness that has a high correlation with cash.
Without mincing my words, cost is the most important element to consider when choosing a PPC technology. I've seen clients who were ready to choose a tool suddenly change their mind when another tool matched the price.
Note that the cost assessment should be framed as a cost-opportunity rather than purely focusing on the fixed expense per month. This means that if the likes of Kenshoo or Marin are more expensive than Search Ads 360 (formerly Doubleclick), the question to ask is: would the extra cost provide me with something Search Ads 360 cannot offer?
2. You shall consider the whole offering
Q: What is the main thing I need to use the tool for?
Let's say you run activity on Google, Bing, Yandex, Amazon and Apple Ads, because you are a cool e-commerce brand operating in multiple markets and equipped with a nice app. You need to manage several publishers on the same platform, automate bids based on performance, have consistent tracking against your KPIs and minimise the time you spend on reporting from all sources.
So if you were leaning towards Search Ads 360, you might have afterthoughts knowing that a competitor like Kenshoo has the market edge on supporting Amazon, plus if you had social activity you could also manage that from the same tool instead of relying on another tech partnership.
If you wanted to do social retargeting on search intent, then Marin Software and Kenshoo could still represent the best option.
If you wanted to automate campaign creation from a feed because you need time efficiencies when it comes to creating campaigns based on new products in your feed, then you should reconsider Search Ads 360.
My advice is simple: weigh up the elements offered by each package and look at how each can help your specific business needs.
3. You shall favour strong integration
Q: How integrated is the tool with other solutions currently in use?
Imagine launching activity with three clicks and having all the tracking automatically implemented. Sounds easy? Now if the alternative meant you had to manually create click-trackers from an ad server, and manually apply them to your keywords and/or ads on your bid management platform, would you go for it? Of course not. This is the main advantage when opting for a Google product: I have had clients using Google Analytics, Google Tag Manager, Campaign Manager (DCM or DFA for the eldest readers) and Display and Video Ads 360 (DBM for the same readers). What's the obvious choice?
The importance of integration is Search Ads 360's major strength. Being a Google product means total integration with the stack, and a fully trackable journey with consistent KPI tracking. Most non-Google technologies integrate well with tools of the Google stack, but they're just not part of it.
4. You shall look at adaptability
Q: Can the tool be customised based on nuances of the business and what is the turnaround time to support publishers' new features?
Say you need to allocate budgets on paid search campaigns that drive incrementality on top of organic search – the concept many businesses aim to focus their PPC efforts around. You'd then need your bid management platform to be able to import the data you are collecting from an SEO-specific-technology solution. Some PPC tools are customisable – they offer tailored solutions to integrate with other technologies, do the hard work to marry data sources and even use that information in bidding algorithms.
From experience, this is something you can get from independent paid search technologies, and although the connection with 3rd parties might not always work seamlessly, it presents a big strength.
5. Automate your processes
Q: How is the tool helping on repetitive tasks? Will I achieve time efficiency?
Some tasks in paid search, nay, in digital marketing, are extremely tedious.
A good digital marketing tool will allow you to minimise your time spent on basic tasks and concentrate your efforts behind valuable ones.
Let's talk about reporting, for instance. Most if not all technologies provide web queries to automate excel reports. Good, but you still need to create an excel report, and maybe change the date ranges; if there is a lot of data, then it will take a long time to refresh it, provided you manage to refresh it. Seamless integration with dashboards (Tableau, Data Studio, etc.) is vital and if it's native, the case of Search Ads 360 with Google Data Studio, then it's even better.
Another amusing process lies in generating excel builds for campaign creation. If you have many products (e-comm), destinations (travel) or simply sections on your website, this might take a lot of time. To simplify this task, Search Ads 360 offers 'Feeds' (previously called 'Inventory Management'). I have never personally used it but you should be able to set rules such as formulas in excel to create campaigns, groups, keywords & ads, connect a feed, and have all your campaign creation process done.
Beyond being a time-efficiency gain, one would find team members happily concentrating their efforts on something they deem more interesting and smile more often.
6. You must look into support
Q: Will I have anybody supporting me 24/7 if anything goes wrong and possibly on-site support?
When you are purchasing any service, whether for professional or personal use, the main concern is always: if I need help, is there going to be anybody out there who will lend me a hand?
Independent tech providers offer a higher degree of support; I have seen entire team structures tailored to a specific global business, with support offered almost around the clock, and regular hot desking sessions. Google's Search Ads 360 relies much more on online guidelines, an email ticketing system, and sometimes a live chat, which is a weakness from a paid search specialist's point of view.
Everything being about money in the business world, it must be kept in mind that levels of support hugely depend on the agreement with the tech provider. In other words, the amount a business will make out of you as a client. As the saying goes, you get what you pay for.
7. You must not underestimate the importance of user experience
Q: What's the learning curve for new users and how fast is the UI?
I have heard team members saying they did not know how to use Search Ads 360 because they had only used Marin Software, or the other way around.
As much as it's understandable that you won't be a pro of new technology from day one, a PPC tool is still a PPC tool, and offers very similar features to other PPC tools. What's more, the software is likely to communicate with Google Ads or Bing Ads that, as a paid specialist, you should be familiar with. In cases like this, don't change technology, change team members.
When it comes to interface, it's not all about UX; it's also about speed. I witnessed impressive speed in processing big sets of data in a demo of QuanticMind a couple of years ago. Equally, I have seen other technologies slowing down over the course of the years.
If you have huge sets of data and it takes ages to navigate the interface and download such data, then the one you are using is not the right solution.
8. You must consider cross-channel capabilities
Q: Can the tool bridge the gap with other channels and allow me to target users along the entire funnel?
Here, I somewhat relate back to commandment 3). Ideally, you want to be able to track and attribute conversions down the entire funnel, and that is already a cross-channel capability.
There is also another aspect of this, the cross-channel retargeting. Retarget users from search to social and vice-versa, and bridge the gap with display activity.
In the former cross-channel case (search-social), tools like Kenshoo and Marin Software have the capability to assist; in the latter cross-channel case (search-display), Search Ads 360 is natively connected with Display & Video 360. Once again, look at what activity you are running or planning to run, and choose the software that fits your needs.
9. You must assess the bidding technology
Q: Can I see the actions taken by bid rules, the reason behind them and their impact on performance?
Bidding is probably the most important part of PPC. So why is it only the 9th item on this list?
To reiterate, all 10 areas mentioned in this article are important when choosing a tool. I have put bidding penultimate on the list because all PPC bid management platforms (notice the definition) have great technology behind bidding on paper.
They all claim they have the best one. They all are extremely advanced. I have seen amazing results with Marin Software, astonishing uplifts with Kenshoo and remarkable improvements with Search Ads 360. Other PPC technologies can tell you the same.
What are the parameters of comparison? In most instances, case studies are based on a before/after assessment. And there are so many other elements that can affect these results (seasonality, account setup, business trading, account optimisation etc. etc.) that it is impossible to say which technology offers the best bidding solution. Ideally, you'd test them at the same time on the same accounts, but you can't have them change your bids at the same time: it goes without saying, it is difficult to compare bidding systems.
My suggestion here: What you should look at is the transparency of the bid rules – i.e., why bids go up or down. Independent tech solutions are stronger at doing this, providing full visibility on the rationale behind the algorithmic decision.
10. You must not forget about campaign management
Q: Can I use custom groupings and automate cross-engine?
Dulcis in fundo: campaign management – i.e., the basics of paid search.
Launch campaigns. Add keywords, ads, extensions. Add them in bulk. Pace budgets. Create scenarios and forecasts. Automate rules. Show an up-to-date reporting grid.
Basically, anything you can do from Google Ads but would also like to perform across other engines and publishers from the same platform. If there is a way to automate these processes, even better.
What I mean is mirroring Google activity on Bing for instance, so you don't have to copy changes all the times. Most technologies offer this feature, although in various forms: e.g. the mirroring in Search Ads 360 is a copy/paste you pretty much execute manually, the mirroring in Kenshoo and Marin Software is something that happens automatically.
Overall
I have tried my best here to avoid prescribing one specific software. Most simply because none is a perfect fit in all contexts. The important thing is to really consider your business needs and choose the tool that ticks most of your boxes. Just set the right boxes, Lastly, when running an RFP/RFI, ask them to surprise you with projects tailored to your business. This could be the decisive factor to base your decision on.
Reach out to one of our team to learn more about our services and how we can help your business thrive.